Viviana, Enchantress of Books and I, Books-n-Kisses are hosting a spotlight feature for Alethea Kontis.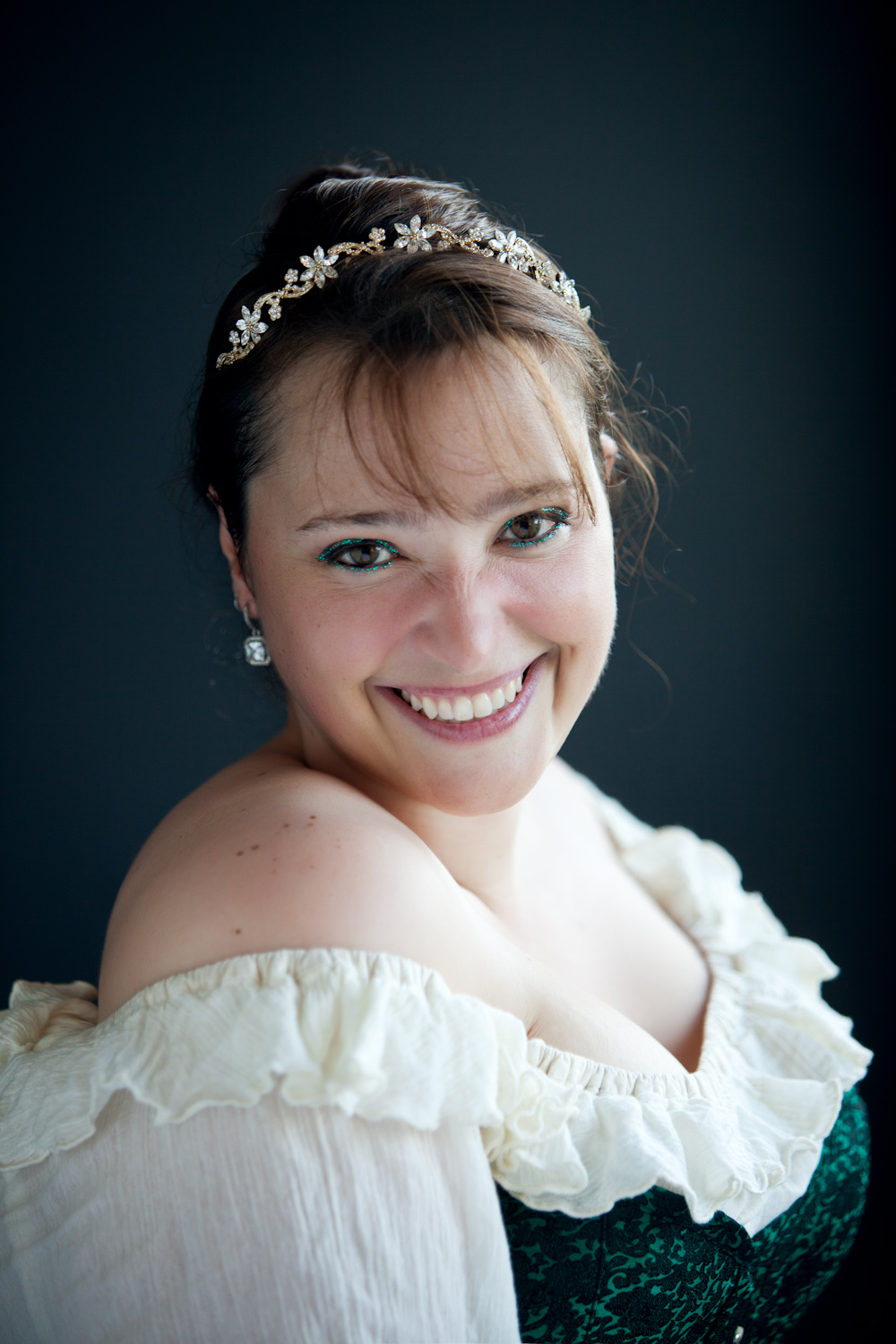 Alethea Kontis is a princess, author, fairy godmother, and geek. Author of over fifteen books and contributor to over twenty-five more, her award-winning writing has been published for multiple age groups across all genres, including science fiction, fantasy, horror, humor, contemporary and paranormal romance, poetry, graphic novels, Twitter serials, and non-fiction. A former child actress, Alethea hosted over 55 episodes of "Princess Alethea's Fairy Tale Rants" on YouTube, and continues to host Princess Alethea's Traveling Sideshow every year at Dragon Con. She enjoys audiobook and podcast narration, speaking at middle schools across the country (in costume, of course), and one day hopes to make a few more movies with her friends. Alethea currently resides on the Space Coast of Florida with her teddy bear, Charlie. Find out more about Princess Alethea and the magic, wonderful world in which she lives here: https://www.patreon.com/princessalethea
You can find Alethea at Website | Facebook | Twitter  | Goodreads  | Instagram  | Patron  | Tumblr | Pinterest  | Youtube  | Amazon | Audible
The Truth About Cats and Wolves
Like many paranormals of Greek descent, Kai Xanthopoulos will not know her true nature until her young powers fully manifest. Unlike her parents—and much to the dismay of her stray cat best friend—Kai has chosen not to spend the rest of her life at the diner in Nocturne Falls. She takes a job at Delaney's Delectables instead, a decision that puts her directly in the path of a fugitive werewolf that could change her destiny…
Finn Kincaid is cursed. Literally. Accused of murdering his pack-brother, beaten and left for dead in the woods, he runs to Nocturne Falls to seek sanctuary with the one cousin who successfully got out of Tennessee: Ivy Merrow, the sheriff's wife. On his way there, he's drawn off course by a girl with no idea how much power she possesses, both within herself, and over him.
Together, Kai and Finn must find a way to break the curse and fight their fate, without destroying each other—and their future—in the process.
Purchase~ Amazon | Audible | B&N | Kobo

Giveaway Time!!!!
Make sure to swing over to Viviana, Enchantress of Books blog and make sure to enter our giveaway below!!!!
Audiobook Lovin' Series MONTH LONG Widget:
a Rafflecopter giveaway